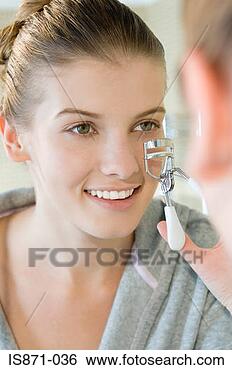 Lashes can alter your look, whether you opt for a spiky, mod fringe like sixties model Penelope Tree, or a coy curl like actress Kirsten Dunst. Beginners should start simple:"For a natural lash, use a tint [try the water-based Clean Lash Tint by Neutrogena]," says California makeup artist Joni Powell, who perfects celebrity eyes on The O.C. "For extra oomph, coat lashes with a primer and a thicker mascara." Before applying product, gently close a curler at the base of the lashes and pulse up toward the ends. Wipe excess mascara off the tip of the wand and wiggle horizontally upward to the lash tips. Curious about falsies? For easy experimentation, cut up to two months. If you go with a pro, prevent infection by making sure to see someone certified by a company like Xtreme Lashes. Batter up!

TIP#1:Eye-makeup remover before bedtime is a must, especially if you use waterproof mascara.
TIP#2:Don't pump the wand in and out of the tube: It encourages bacteria growth and dries mascara up.
TIP#3:For a daytime alternative, try navy mascara, which brightens eyes.
TIP#4:Dramatic lashes highlight unkempt brows. Groom accordingly!
TIP#5:For a night out, intensify your look with colored mascara.